Senior Paws Program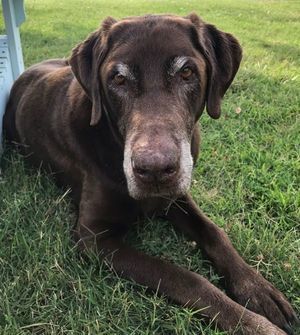 Dexter is our spoke's dog for Dexter's Amici Grigi Project.
Working tirelessly to provide help to homeless and injured animals since 1979, the Humane Society of Charles County (HSCC) offers animal sheltering, adoption, low-cost spay and neuter, and vaccination services as well as humane education and outreach to the community of Southern Maryland.  HSCC partners with many local rescues, foster families, and community groups to both support and expand their capacity to save more animals and ultimately find them loving, adoptive homes. 
How we help:  The Grey Muzzle Organization Grant will enable the Humane Society of Charles County to enroll 120 senior dogs into our Senior Paws Program, which develops a comprehensive Senior Profile. This provides a diagnostic evaluation that gives a potential adopter a better picture of the dog's current health, as well as identifying immediate issues that need to be addressed before a senior dog goes home, such as dental treatments, minor surgery, and more.
Dexter's Amici Grigi Project (Dexter's Grey Friends Project) was created to support the Senior Paws Program and provide ongoing funding for senior dogs cared for by the Humane Society of Charles County.  The JES Avanti Foundation generously agreed to contribute to Dexter's Amici Grigi Project, donating additional funds for senior dog care as well as much-needed veterinary equipment, enabling our team to treat senior dogs on site.  They also donated a new dental machine, an ultrasound machine, and a tonometer to detect glaucoma. 
Dexter's Amici Grigi Funding:
Diagnostic tests to identify medical concerns and initiate a care plan
Dental treatments to help remove any painful dental issues and help prevent further decay
Medications to help keep their bodies working at their best
Foster supplies allow extra care and emotional support
Special dietary food for those who need additional soft food, low-allergen, or other more individualized diets for their aging bodies
Donate to Dexter's Amici Grigi Fund
We have raised
$75.00
of our
$25,000.00
goal.