Honey's Emergency Medical Fund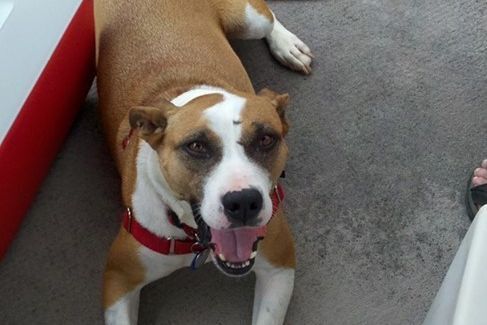 A dog named Honey came to us in October 2009 after being struck by a vehicle, which resulted in multiple pelvic fractures. She was promptly named Honey due to her sweet demeanor. Despite severe injuries and discomfort, Honey still managed to wag her tail when she encountered staff at the Humane Society of Charles County. We believe that Honey understood our team was there to help her. We were grateful to help Honey recover from her severe injuries and to see her go on to steal the hearts of her new family, where she lived a happy and healthy life until passing away in 2018. Honey was fortunate enough to have supporters donate directly to her medical care, but what about the next "Honey" that finds themselves in a dire medical situation? How would we cover the next emergency medical need? As a result of this exceptional dog, "Honey's Fund" was set up to help the next homeless companion who found themselves at HSCC needing extensive medical care. When you donate to "Honey's Fund," you provide life-saving medical care to injured animals, giving them a chance at their own happily ever after.
Emergency Funding:
Hope for a those in our care to have the opportunity to find a home and family

Impactful treatments that greatly increase the quality of life of companions

Supplies for specialized fosters to provide compassionate short-term care

Life-saving surgeries for homeless and injured companions
Supplies to help injured animals remain comfortable during recovery

Visits to partnering veterinarians for specialized care as needed
Donate to Honey's Emergency Medical Fund
We have raised
$1,000.00
of our
$25,000.00
goal.