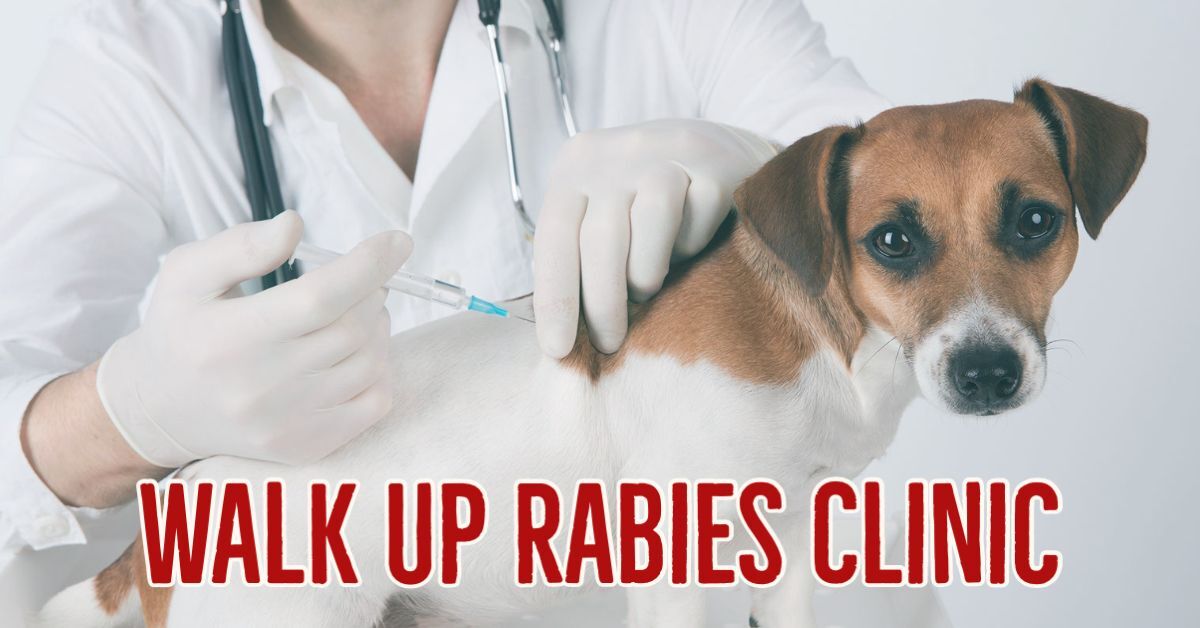 Arrive early and expect to wait in line; we often serve upwards of 100 pets during these clinics.
NEXT RABIES CLINIC: SATURDAY, MAY 6, 2023 FROM 11 AM – 1 PM
Payment required at time of service (cash and card accepted)
Rabies 1 year $15.
Rabies 3 year $20. (must have proof of previous in-date rabies certificate)
Distemper DA2PP (Dogs) or FVRCP (Cats) $20
Bordetella $30
Microchip - $25
Topical Flea/Tick Prevention $20 - $40
County License $5.00 Spayed/Neutered, $25 Intact
Charles County requires a license for all cats & dogs
Please keep these tips in mind when attending the Rabies Clinic:
Pets must be leashed or in a carrier and under control at all times - no exceptions
Pets must be in good health. Veterinarian reserves the right to turn animals away if they do not appear healthy enough to be vaccinated.
No exams.
No nail trims.
No additional services or vaccines are offered other than those listed above.
Respect all lines and building boundaries as created by HSCC
Hand sanitizer will be available for customer use
If you need a copy of vaccination records that were done at a rabies clinic please keep in mind we only have them in paper copies. It will take us some time to locate them and once we do we will email or call you to let you know you can pick them up. We only keep records in the clinic for 3 years. Anything older then that is kept in storage and we are unable to get copies of them.