Surrendering your pet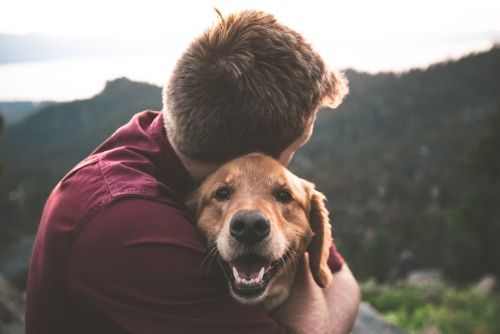 The Humane Society of Charles County wants to work with you to ensure the best possible solution for you and your pet. Before you surrender, please take a moment to read our help page.  We may be able to help you keep your pet at home, or there may be other alternatives available to you instead of surrendering your pet to our shelter.
STILL NEED TO SURRENDER YOUR PET?
If to no avail, you still feel you must surrender your pet, please help our shelter learn about your pet by bringing all paperwork and vaccination records.  Fill out an application for your pet for our staff to evaluate.
Please keep in mind that we are a small shelter and a limited number of kennels to humanely house and care for intakes.  You will be counseled on the outcome of what could happen when you surrender your pet.
After your application is evaluated you will be contacted by kennel staff to discuss possible outcomes for your pet.
Please call 301-645-8181 to make an appointment to speak to an intake counselor. Please be prepared to allow approximately 30 minutes for your appointment. Appointments occasionally must be rescheduled due to space available, and wait times are occasionally longer with unforeseen circumstances.
Bring the following to your appointment:
 A valid form of photo ID of the owner
Any pertinent records pertaining to the pet (medical records, a bill of sale, etc.). This will help us determine what vaccinations are needed from our clinic before the pet is placed up for adoption.
The Humane Society of Charles County requires that the pet's actual owner relinquish custody of the animal. If you are bringing in an owned pet that is not yours, we require the animal's actual owner to sign the animal over to the Humane Society of Charles County.
If your pet has any special food, supplies, or toys, please bring those in at the time of surrender.
What Happens Next?
At our shelter, all animals receive necessary veterinary care, food, exercise, and plenty of love and attention from our experienced staff and volunteers.  Animals determined to be adoptable are placed in our adoption program.  There is no set time limit for how long an animal can remain in our adoption program.  As long as an animal maintains general good health, sound temperament, and we have space, we will keep a pet for weeks, sometimes months. We may put some animals who are sick, underage, or who would benefit from the behavioral intervention in foster care and return them to the adoption program at a later time. We work hard to give second chances to every potentially adoptable animal.  Unfortunately, there are times when there is no space and animals will be transferred to a local rescue partner (Tri-County Animal Shelter in Hughesville, MD).  Once the animal is in their care, they determine the outcome for that animal.
Still have questions, please EMAIL US HERE
Please fill out the appropriate application for your pet below. If you have more than one pet, fill out a separate application for each pet.