Homeschool Day-Who Let The Dogs Out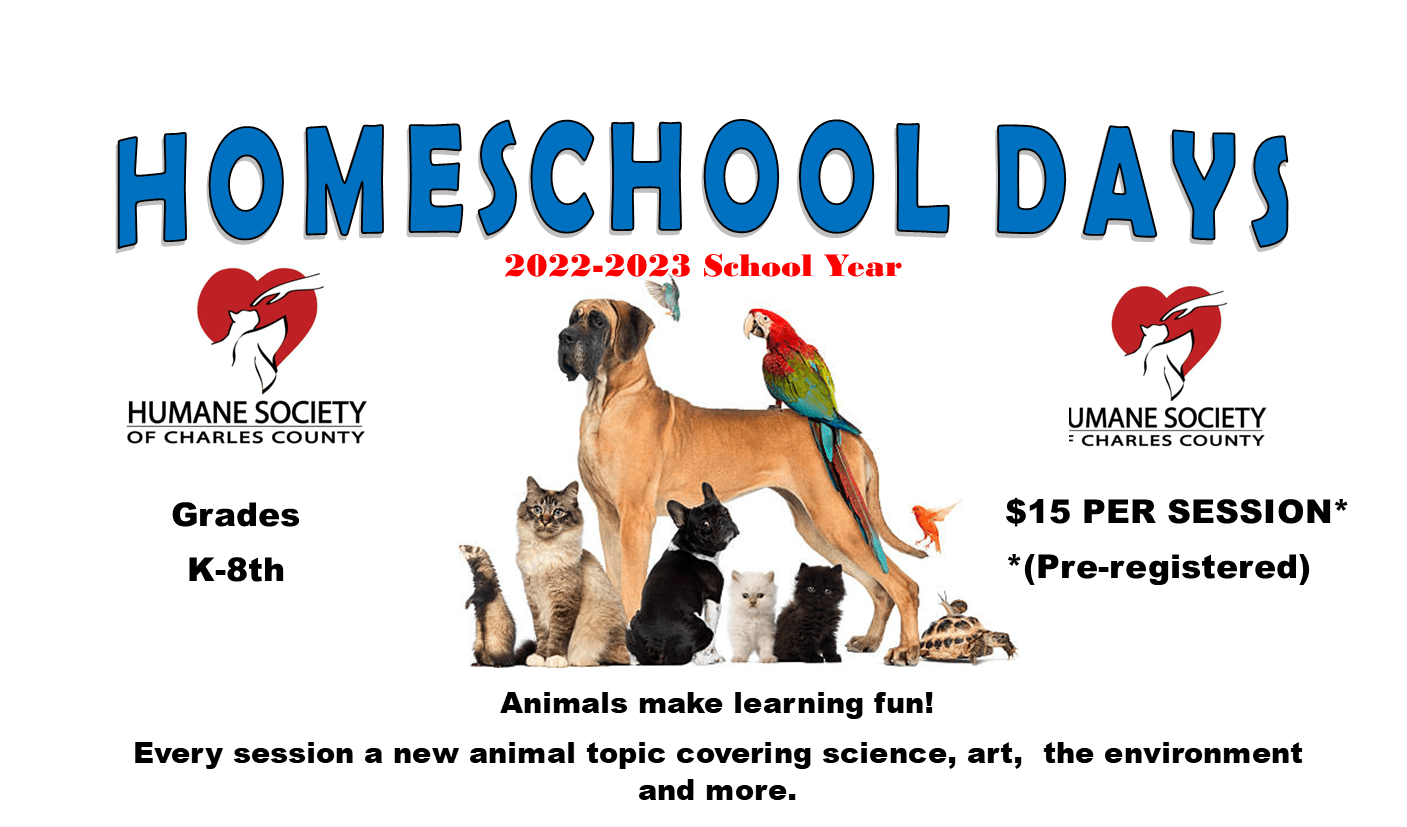 This month we will be exploring Who Let The Dogs Out. Please join us! Registrations must be completed 72 hours in advance to allow our educators to prepare for the number of children attending.
If you have three or more children attending this event, please email hscchumaneeducation@gmail.com for the promo code for a discount.