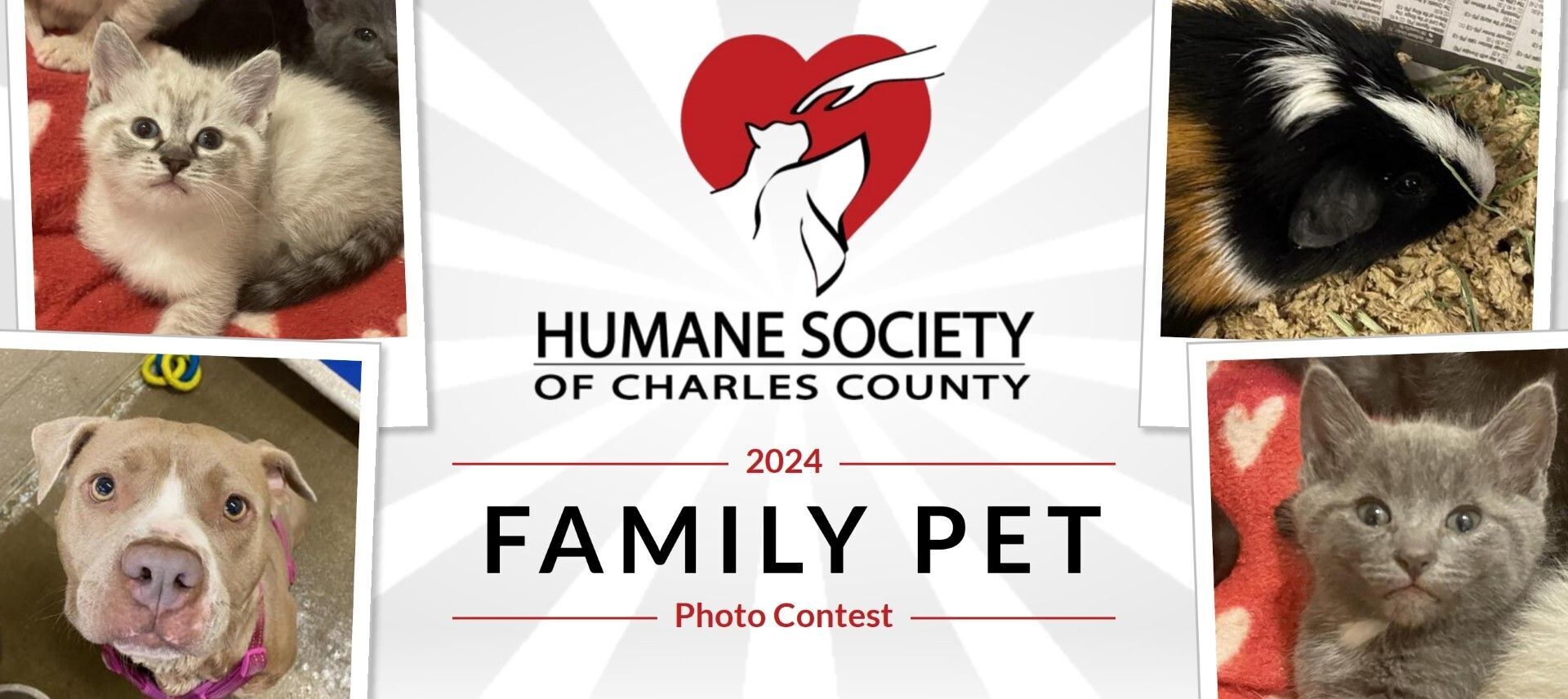 The Humane Society of Charles County is looking for photos of your special pets to fill the pages of our 2024 Family Pet Calendar.
Enter by submitting one high-resolution photo of your family pet, their name, and a brief bio, with a $30 donation which will reserve a 2024 calendar. Calendars will be available in October and will make great Holiday gifts.
All entries must be submitted online on this contest website to be considered and published for voting.
Photos to be included in the calendar will be chosen by vote. Anyone can vote by donating $1 per vote, $5 minimum, to the Humane Society. All donations will be used to care for the homeless animals. The Humane Society cares for injured and neglected animals through health care, fostering, and adoption. The Humane Society also provides community services, education, affordable spay and neuter services and vaccinations.
Just want a guaranteed spot in the calendar? Reserve a day to honor your pet. This can be for your pet's adoption anniversary, birthday, loved one's birthday, memorial, or really any special day! Your pet's photo will appear on the day of your choice. Just choose your favorite photo and then choose the day and pay! First come first served! Once a date has been reserved, it will no longer be available.