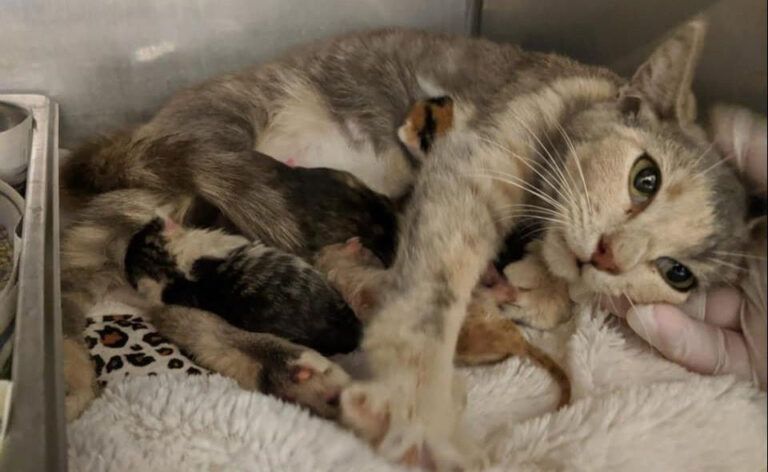 Spay & Neuter Surgery Information
The HSCC Clinic provides low-cost spay and neuter services to community members and local rescue organizations.  We work hard to keep our prices affordable to enable pet owners the ability to spay/neuter their pets and prevent unwanted litters of puppies and kittens in our mission to reduce pet overpopulation and save more lives.  In addition, we have been awarded several grants that allow qualified community members to receive subsidized surgeries for free.  
We currently schedule surgery every Tuesday, Wednesday, and Thursday. We are only in the office Monday thru Thursday from 8am to 6pm. If you leave a message by phone or email we will get back to you during office hours. 
We currently have very limited appointments and apologize if you are unable to schedule an appointment.  If you try to make an appointment and no dates show up, then we are booked up. Please keep checking the website for more dates as they are released.  Unfortunately, we are unable to keep a cancelation list. 
Our appointment reservations now require a $20 deposit to hold your space.  On the day of your pet's surgery, the deposit will be applied toward your service fees. Failure to show up for your scheduled surgery will result in the deposit not being refunded, and it will be converted to a donation.  If you are on a voucher, it will be refunded to you on the day of your surgery.
We are also offering spay/neuter services for pet rabbits.  Please email us at clinic@humanesocietycc.org to schedule your rabbit procedure.
If your pet is aggressive or extremely hard to handle, please email us ahead of time at clinic@humancesocietycc.org so we may provide you with some pre-surgery medication to help them be easier for our staff to handle.   Give at home prior to dropping off your pet for surgery to help the process go a little smoother. If you do not contact us prior to surgery, and your pet is too aggressive, we will cancel the surgery for that day and reschedule for a different day with medication to take home for the rescheduled date.
Appointments must be made at least 24 hrs in advance to give our staff time to prepare the paperwork, and to ensure the doctor knows their surgery schedule. If you make an appointment less than 24 hrs in advance you will have to reschedule on a different day. 
If no appointment dates show up then we are booked for animals of your size and species. Keep checking back on the website for any dates that may come up from a cancelation as we do not keep a waitlist.
Pets who are boarding with us must be current on vaccines(see boarding tab for vaccine lists) however surgical procedures can not be done during a boarding stay. We try to have several healthy pet clinics a month which is a good time to get your pet updated on vaccines prior to boarding with us. 
Surgery Information:
Proof of rabies vaccine is required at the time of surgery.  If you cannot provide proof of rabies vaccination, your pet will be given a rabies vaccine on the day of surgery.
Mandatory: All dogs who receive surgery will go home with an Elizabethan collar ("cone of shame") which is included in the price of their surgery. All dogs will also go home with Carprofen to be given the day after surgery. Males will get it for 2 days, females for 3 days. 
A complimentary nail trim is included in all surgeries.
Additional charges for more complex procedures (i.e., cryptorchid neuter, umbilical hernia repair, obese dog, etc.) are required.
Females in heat or pregnant do not have any additional charges.
Pets over 7 years of age require pre-surgical bloodwork at a cost of $95. Pre-Surgery bloodwork can now be done on the day of your pet's surgery but you may also make an appointment with a clinic technician up to 30 days in advance of your surgery appointment to have this bloodwork done. If you do not want this bloodwork done you will have to sign a waiver form or the surgery will not be done. 
******* PLEASE NOTE *********
Due to the COVID-19 Health Crisis, we are taking preventative measures for the health of our clients and staff.  Please review the procedures detailed below:
Patient check-in and -out will continue outdoors in the clinic yard.
Pet owners who are sick are asked to stay home and reschedule or have a family member transport the pet.
All payments will be taken via electronic means (i.e. Shelter Luv text messaging) to reduce handling credit cards and cash. Limited exceptions can be made at the owner's request.  
All pens, clipboards, etc. will be sanitized with an approved disinfectant before reuse.
Thank you for your understanding and stay safe!
*************************************************
Appointment Scheduling Procedures:
All Online Appointments must be scheduled at least 24 hours in advance. 
PLEASE  NOTE: We are currently limited on available appointments. If you are unable to request an appointment, please check back again later, or check with one of the other low-cost clinics in the area.
BEFORE SCHEDULING YOUR ONLINE SPAY/NEUTER APPOINTMENT — PLEASE READ ABOUT AGES & BLOOD WORK PRE-OP BELOW
All pets must be over 3 months old and weigh over 2 lbs.
Pre-op Blood Work:  $95.00 for a basic blood panel. $160.00 for the senior panel that goes in more depth for animals older than 9 years of age. 
If your Pet is 5 & 6 Years old Blood work is recommended prior to surgery, but not required. If you choose not to do your pet's bloodwork you will need to sign a high-risk waiver at the time of surgery, saying that you understand the risks of anesthesia for older pets. If you have questions, please consult your regular veterinarian prior to making an appointment.
If your Pet is 7 Years old or older: Pre-Surgery blood work is required.   Please email us at clinic@humanesocietycc.org to schedule an appointment with one of our techs for the bloodwork. This appointment needs to be done within 30 days of surgery, however, we can also do it the day of if you don't want to bring your pet in prior to surgery. We have a high-risk waiver that we will have you sign if you absolutely refuse bloodwork, but understand it is a big risk to your pet's life to have anesthesia without the bloodwork in older pets.
Under 5 years old — Click away and schedule that spay!
Our spay/neuter appointments are limited and in high demand so often there are no dates to choose from on the calendar which means that our clinic is fully booked. Mid-Month additional appointments for the following month are added so we recommend checking for available appointments as close to the middle of the month as possible. 
Occasionally our online scheduler will not let you continue without clicking one of the checkboxes (Spay/Neuter Grant, vaccine reaction, etc.). If this happens, please let us know in the appointment notes text box.
If you need a copy of your records for your pet please select the button below and it can be emailed or texted to you.